We've been testing out products that we believe could be a big seller this Christmas. In no particular order, here are the gifts we've given our reviewed and approved badge to so far.
As you know, later we will have our viral gift guides that include categories for everyone, removing the risk of you shopping online this Christmas.
Everything on this Christmas Gifts 2015 list has been tested and comes with our own recommendation!
For the Kitchen  
Soda Stream
ADD A TOUCH OF SPARKLE TO YOUR CHRISTMAS WITH SODASTREAM
'Tis the season to be jolly, so why not try out some other bubbles this Christmas with SodaStream. The perfect gift for sparkling water lovers, keen entertainers and friends and family who fancy shaking up their water intake, SodaStream is sure to delight this festive season. Turn the ordinary into something special, by transforming tap water into refreshing sparkling water in a matter of seconds.
Perfect for the latest gadget lovers and design junkies
SodaStream Power (RRP £149.99 – Black & White)
The NEW sleek, stylish and sexy SodaStream Power is the first machine in the award-winning range to create sparkling water at the touch of a button.
SodaStream Power uses electricity and touch technology so you can enjoy sparkling water in just seconds!
Perfect for the time-poor
 SodaStream Source (RRP £89.99 – Black, White & Red)
SodaStream Source is the flagship model in the SodaStream range and has an attractive, space-saving design. It features an LED interface to identify when your water is fully carbonated and an intuitive snap-lock bottle, allowing you to create delicious refreshing sparkling water quickly and effortlessly.
Perfect for those who want bang for their buck
Keep an eye out for our Best Gifts for Cooks coming soon
For Him 
Rock and Ruddle
Available at
www.rockandruddle.co.uk
.  Brushes come in two sizes, large (£30) and small (£20).  A selection of brushes can also be personalised with dad's name too for an extra special touch.
Rock & Ruddle have created a great range of high quality, luxury hair brushes in some simply stunning designs – choose from racing car stripes, union jack style flag, swirls and stripes, toy soldiers, pirates and more.
Rock & Ruddle's quality boar bristles are strong and resilient, have a natural stiffness that means that they brush the hair thoroughly and yet don't pull as they are drawn through it.  They have microscopic scales that release and drag the sebum (natural oil) that is produced in the scalp distributing it along the hair making it shiny and healthy looking.  What more does dad need?! It certainly makes a change to hankies!
For the Health Concious
Novis Juicer
Forget the Nutri Bullet this does it all. It's expensive but worth it, and in our opinion the best juicer on the market.
An award winning multi-functional juicer, citrus press and smoothie maker, the Novis Vita Juicer features three patents, including Viatec® technology where the combination of a citrus press and centrifuge disc create a super-smooth, pulp-rich juice that does not quickly separate and retains 20% more nutrients than conventional juicers.  A specially shaped chute allows fruit and vegetables to be easily fed into the centrifuge for maximum juice extraction, without the need to actively push them in.  It is also quiet and simple to use; the juicer is operated by one button, while the self-regulating rotary speed of up to 2,000 RPM automatically reacts to different consistencies to achieve the best results. Finally, the 'air feet' absorb any vibrations for quieter operation.
Available in a rainbow of colours, the Novis Vita benefits from a compact and robust design, which is easy to keep clean with all elements that come into contact with juice or pulp able to be washed in a dishwasher. The die cast aluminium casing is also fully recyclable.  All Novis Vita Juicer customers instantly become a member of the Vita Club, which offers exclusive access to the Novis App, which includes great tasting recipe suggestions, helping you get inspired in the kitchen.
Find it at Harrods, Debenhams and UK Juicers.
They say that good things come in trees. When it comes to good things, The Present Tree has it all wrapped up, offering beautiful trees as luxury, organic gifts to suit every occasion. Whether it's for a birthday, a wedding, a new home, or to mark the birth of a baby, a tree is a long lasting gift that will flourish, grow and be treasured forever.
The blossoming family-run business offers customers a selection of beautiful trees growing in organic pots. Every tree is nurtured by founder Catherine Cunningham and her team; hand selected at time of purchase, gift-wrapped in organza and then carefully parcelled and posted, with a personal message enclosed. All of the trees will happily grow in any garden, but what makes them special is their ancient symbolism; every tree has a story.
This ancient symbolism gives each tree gift its own unique meaning, the Bay tree, for example, symbolises strength and protection – ideal for Father's Day. The Silver Birch symbolises new beginnings and protection – a gift to celebrate the birth of a baby. In ancient times a Cherry tree symbolised good fortune and future happiness  – perfect for a business gift.
Pricing includes a gift card with personal message, care guide, the tree's ancient symbolism & free UK delivery
Camellia Tree £35, Bay Tree £35, Wild Pear £32, Silver Birch £32, Evergreen Cherry £32, Hawthorn £32, Evergreen Oak £32, Wild Apple £32, Rowan £32, Holly £25
For the Puzzler
Rubiks Cube Light
It's already won Gift of the Year and now it has The Consumer Voice reviewed and approved badge. It lives up to expectations and adds a fun element to any room. We LOVE IT!
For the Toddler 
Mamas and Papas Pram
or children that want to be just like their parents, HTI has the answer. The new Mamas & Papas Armadillo Dolls Pushchair demonstrates the role-play fun to be had pretending to be just like Mummy or Daddy. The distinctive dolls pram is based on the contemporary Armadillo model available in the 'real life' Mamas & Papas range. With a bold 'Lemon Drop' yellow colour-way and matching shoulder bag, a reclining seat, a handy under-seat shopping basket and clever folding mechanism, HTI provides little ones with the ultimate accessory to ensure their dolls travel in style.
 The Mamas & Papas Armadillo Dolls Pushchair is available from Amazon.co.uk, Argos, Asda, Toys R Us, The Entertainer, Very, Littlewoods and Tesco Direct priced at RRP £49.99
For the Beauty Conscious 
Bee Good Skincare
Quick and effective, this hydrating beauty water gently cools and cleanses the skin leaving it feeling fresh and revitalised in just seconds. This multi-tasking must-have also removes make-up and acts as a toner too, meaning it's the perfect suitcase essential if you are looking to save space…it's a truly fuss-free skincare essential!
Keep an eye out for our best skincare gift sets of 2015 over at Sunday Woman Magazine
For the PreSchooler 
TY Floor Puzzle
This was a lovely puzzle to complete especially as the children have collected many TY Beanie boos over the years. It was easy for our 3 year old reviewer and would make the perfect Christmas gift for a pre schooler. It has won our reviewed and approved badge.
For the Card Collector 
Pokemon Card Sets
The most recent expansion is Pokémon TCG: XY—Ancient Origins expansion. Which features:
·         11 New Pokémon-EX, Including 3 New Mega Evolution Pokémon, and 14 New Full-Art Pokémon-EX Cards—Including Mega Tyranitar-EX, Mega Ampharos-EX, and Mega Sceptile-EX, plus full-art Shiny versions of Primal Kyogre-EX, Primal Groudon-EX, and Mega Rayquaza-EX!
·         Half Art Cards— Many Pokémon with Ancient Traits have half art cards, where the art extends into and behind the text box.
·         14 Trainer Cards— Many brand-new Trainer cards, a full-art Trainer card, and two new Special Energy cards add new depth and tactics to the Pokémon TCG.
·         Booster Packs—Packs of 10 additional cards selected from the expansion.
·         Two New Theme Decks—These 60-card preconstructed decks are designed to introduce players to the Pokémon TCG by enabling them to play right away.
For the Gamer 
Virtual Reality Headset
The Smart VR Choice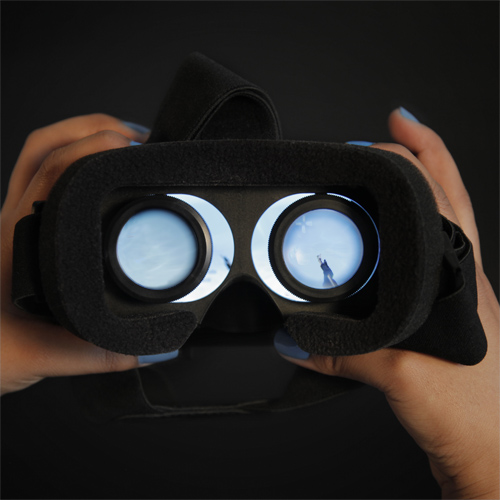 You've probably seen countless videos on the internet of people wearing the much-lauded Oculus Rift, tripping out in digital worlds and generally loving life. Not only is this revolutionary device unavailable until 2016, but you'll probably have to sell a number of vital organs just to be able to buy it. Well, feast your eyes on (and indeed, in) the Immerse Virtual Reality Headset – a new and affordable foray into the breathtaking world of virtual reality.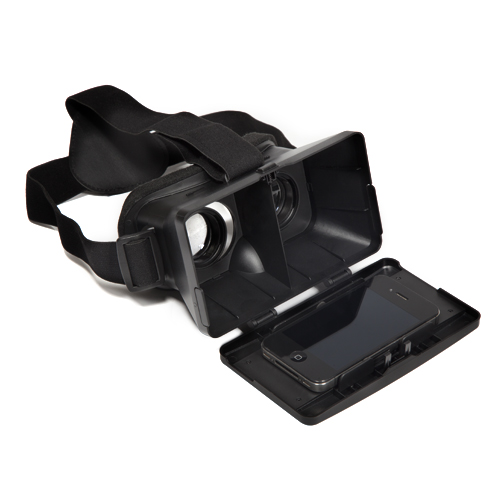 Because it utilises your smartphone, it's compatible with hundreds of free and inexpensive VR apps on the Play Store and App Store. So whether you want to watch 3D movies, explore new worlds, play immersive games or you're just looking for a quick departure from our own tedious reality – there's something for everyone.
Just load up your chosen piece of virtual content, slot your smartphone into the rugged plastic enclosure, put it up to your eyes then adjust the lenses and comfortable head straps to your liking. It's never been easier (or more affordable) to explore these vivid new environments from the comfort of your living room.
The Immerse Virtual Reality Headset costs £29.99 from Firebox
For the Runner
UP2 Activity Tracker
UP2 activity tracker by Jawbone and the playful DIY Gadget Kits from Technology Will Save Us for the Christmas gift guide you are working on.
Firstly, the UP2™ is the stylish successor to the popular UP24 band with an all-new design and features. Retailing at £89.99, UP2 helps people live better by providing personalised insights into how they sleep, move and eat. 
UP2 connects with the brilliant UP App which enables users to get some added motivation from UP's Smart Coach. Smart Coach provides intelligent insights and personalized guidance to help you understand what changes you should make, helping you move more every day. With Smart Coach by your side, overcoming obstacles, creating new daily habits and committing to goals is that much easier.
Perfect for the health conscious, the UP2 is available in Black Diamond and Light Grey Hex for £89.99  from jawbone.com and Apple, and will be available at Amazon, Currys/PC World, John Lewis and other leading retailers in the coming weeks.
For the Stocking 
Lego USBs
It holds a whopping 16 GB despite its tiny size (it only weighs a convenient 9 grams!) – and at only £6.98, you can buy it from
PCWorld
as well as the usual online stores (eBay, Amazon etc.).
For Dad The

Thomas Clipper Personalised
Each gift set is beautifully packaged in an FSC approved presentation box and comes with complimentary razor-handle engraving. Featuring initials and the year of production, the engraving adds a thoughtful personalised touch to a gift Dad's will love.
 There are three gift sets available; named The Icon, The Minimalist and The Traveller, each include the brand's trademark built-to-last solid metal razors and 10 spare blades. The Traveller and The Icon, which feature the Mark One and the limited edition Mark K razors respectively, also come with an exfoliating organic cotton flannel and an anti-inflammatory, organic shave oil.
 The Icon (Limited edition Mark K razor + oil + flannel) £125
The Traveller (Mark One razor + oil + flannel) £85
The Minimalist (Mark One razor) £69
Pairing modern British design and classic craftsmanship, the Thomas Clipper brand signifies excellent quality products that stand the test of time.
For the Neighbours   Walkers Shortbread
Walkers Shortbread Celebrates Iconic British Black Cab with New Novelty Tin
Renowned as purveyors of The World's Finest Shortbread and for its iconic collectible tins that nod to many a historic and geographical celebration, Walkers Shortbread is adding to its much loved novelty tin collection with the launch of the new Taxi Tin.
Undoubtedly one of Britain's most iconic and celebrated emblems, and recognised the world over, the Hackney Black Cab represents to many the very best of British culture and tradition and the new tin is set to be top of the wish lists for foodies and collectors alike.
Cloaked in the iconic Walkers tartan livery, this charming tin is filled with mini Shortbread fingers, made with only the finest
quality ingredients and world class craftsmanship and with the same exquisite, melt in the mouth, taste in a bitesize shape.
Established over a hundred years ago in Aberlour, Scotland, Walkers Shortbread is still an independent family concern to this day and faithfully maintains the tradition of producing The World's Finest Shortbread to original recipes using only the finest ingredients – a policy that has earned Walkers a global reputation for quality and excellence.
The Walkers Taxi Tin will be available to buy online from March 2015. RRP £7.50
For Grandma Anti Ageing Light Therapy
The ultimate anti-ageing defence – Love My Skin's red light therapy
We all want to see visible results from our anti-ageing products.  But do those expensive creams and serums really work?  Red light therapy is scientifically proven to help both stimulate and repair skin.
Love My Skin has developed two stylish red light products you can use at home:
The Compact is best for areas such as the forehead, cheeks and neck where lines and uneven skin tone are of concern
The Pen has been designed to treat those tricky, delicate areas such as eyes, nose and mouth where wrinkles can be at their most noticeable
86% of people using the Love My Skin Compact & Pen (with their usual skincare regime) reported an improvement in the overall condition of their skin
Compared to 36% using skincare alone (according to independent trials)
Love My Skin Anti-Ageing Compact: £99.99. Available online from Boots, Superdrug, Tesco, Amazon & Argos
 Love My Skin Anti-Ageing Pen: £39.99. Available in store at Boots & online at Superdrug, Tesco, Amazon & Argos.
 Keep checking back for our brilliant gift guides all year and if you have a product you believe should be on our list, contact us!